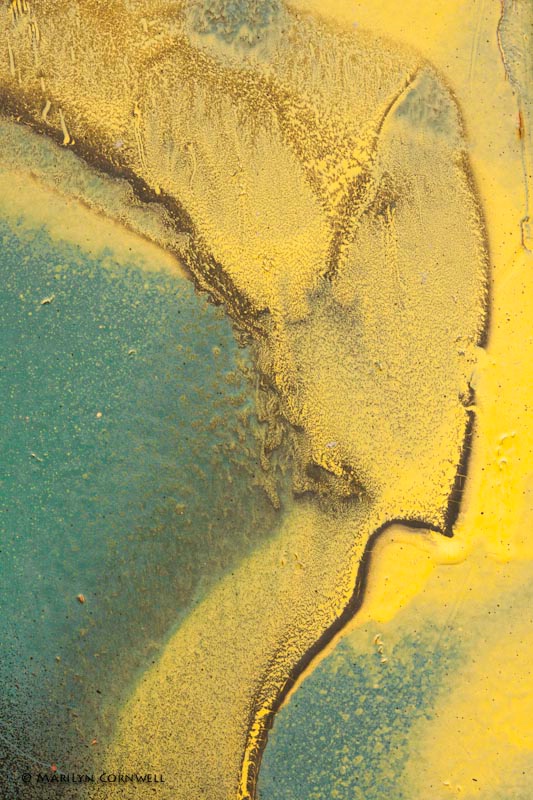 Vogue Model circa 1950
Urban Abstraction Series: Where the everyday decays reveal abstract beauty. This is also an 'accidental image' - I didn't see it at the time. I was in Montreal last June for the Grand Prix, and saw this plastic barrier in the middle lane of a city street, with graffiti and scratches. I had to wait for the light to turn red, run over, shoot, and run back to the sidewalk. So I guess it's fun that it has an accidental image of a Vogue Model from the 1950s and was made in an accident-prone location.
Have a great weekend!
© Marilyn Cornwell
Copyright for this gallery photo belongs solely to Marilyn Cornwell. Images may not be copied, downloaded, or used in any way without the express, written permission of the photographer.