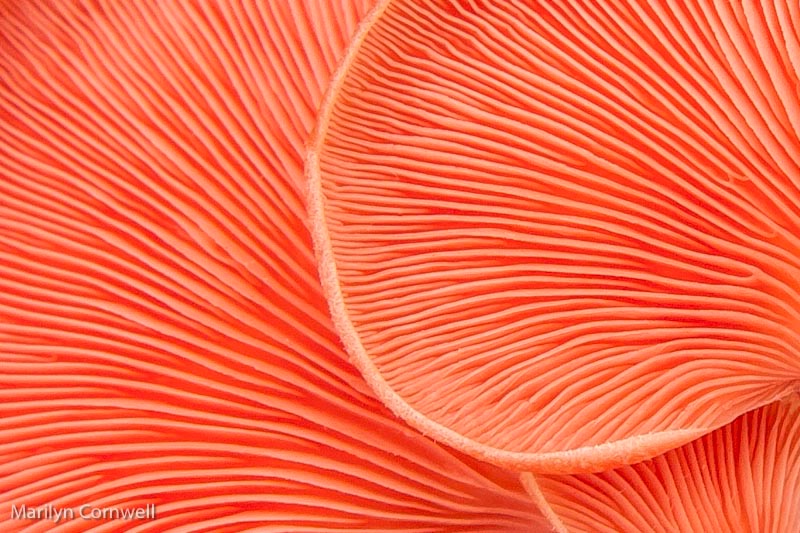 Nature's Patterns
Pink Oyster Mushrooms are more vivid in colour depending on the humidity and temperature when they are growing.
This one, vivid orange, led to the Marvelling the Mushroom Series, investigating the landscapes of mushrooms.
© Marilyn Cornwell
Copyright for this gallery photo belongs solely to Marilyn Cornwell. Images may not be copied, downloaded, or used in any way without the express, written permission of the photographer.